Tri-County Electric (TCEMC) serves all or part of the following counties: Allen, Cumberland, Metcalfe, Monroe, Adair, Barren, Clinton and Warren in Kentucky and Macon, Clay, Trousdale, Sumner, Jackson, Overton and Smith in Tennessee.
We are among the largest cooperatives in Kentucky and Tennessee and provide a wide-range of services to our 53,000+ members-owners.
Tri-County Electric has 19 substations and almost 5,500 miles of distribution line, covering a service area of roughly 1,800 square miles.
Tri-County Electric's wholesale power is supplied by the Tennessee Valley Authority (TVA).
Serving TCEMC Members in Eight Locations
Click the office photo below for hours, directions and location-specific contact information.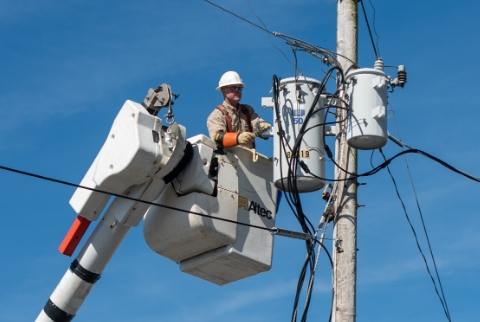 Learn more about residential and commercial electric service, fiber internet, construction specs, security lights and calling before you dig.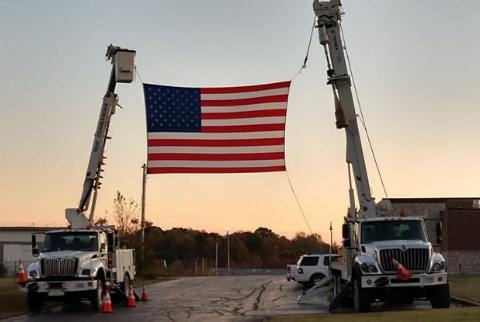 Read about paying your bill, electrical safety and energy savings, vegetation management, special programs, annual meetings, etc.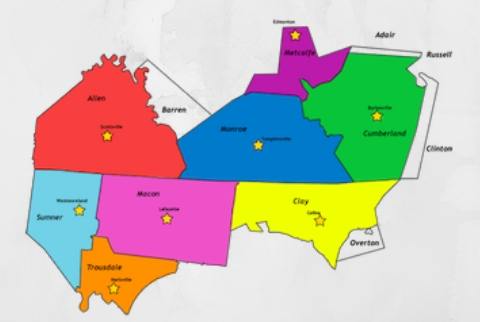 Meet our TCEMC leadership team and board members, read about our history, view our service area and get directions.