Tri-County Electric's Annual Meetings are held each spring. Member-owners have a direct voice in the way Tri-County Electric Membership Corporation operates. The purpose of the meeting is to hear reports on the operation of the cooperative and to elect directors to the board. The meeting also features entertainment, door prizes, refreshments and other activities. You can obtain more information about each year's meeting by clicking the article below.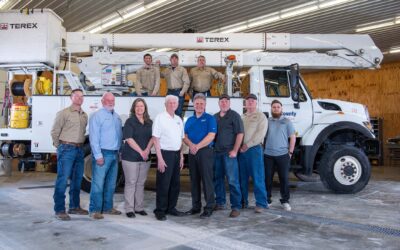 With the safety of our member-owners our top priority, Tri-County Electric announced a change in plans for the Annual Meeting that was to be held May 7, 2020 in Westmoreland, TN. Unfortunately, we were not be able to conduct our traditional celebration with our...
read more
Tri-County Electric's 2019 annual meeting of the members was held on Thursday, May 3, 2019, at Macon County Junior High School in Lafayette. The evening began with an opportunity to watch an interactive trailer demonstration or take a ride in the bucket truck. Each...
read more