News You Can Use…and so much more
Welcome to Tri County Electric Membership Corporation's blog. Here you will find helpful short articles about vegetation management, saving money on your Electric Bill, programs available to help you plan a construction project and much more.
Visit this page often to learn more about system updates, new programs and services, upcoming events and energy efficient strategies for your home or business.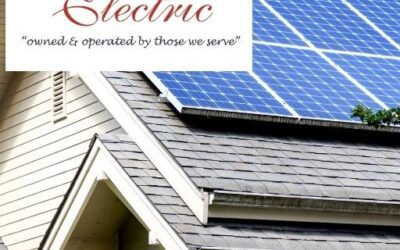 Don't get scammed by the solar sales presentation promising to eliminate your monthly electric bill. As a distributor of the Tennessee Valley Authority (TVA) power, Tri-County Electric supports our member-owner's interest in solar energy. Unfortunately, many of our member-owners are being deceived by so called "Solar Power Experts." Our members are being told if...
read more