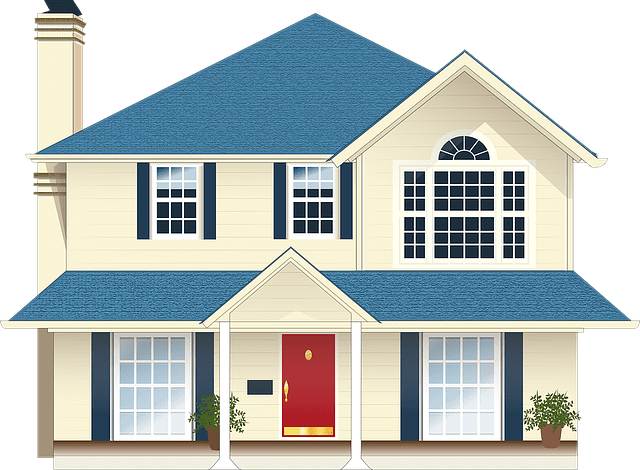 How to Apply for Residential Service
Answers to questions and solutions are readily available with a call to Customer Service at Tri-County Electric.
Whether you are setting up new service or planning to move and need your service to move with you.
We are here to help save you money on your monthly electric with energy savings tips and even ways to change how you are billed for your electric service. The Customer Service team is ready to help make your service needs go smoothly. It is also the place to call to pay your bill or even report an outage of your service.
With one phone number – 800-369-2111 – you can access the entire Tri-County Electric Membership Corporation in any of the eight offices that serve you.
Billing Period:  September 2023

Minimum Bill (No kWh): $20
Energy Charge: (Cents / kWh) $0.10397
What and how much are TCEMC's fees?
$25 – Meter set charge during normal working hours (existing structure)
$150 Minimum – After hours service call requested by customer
Service charge including staking services and service upgrades:
$200 – Single Phase up to 200 AMP
$350 – Three Phase and Single Phase Over 200 AMP
$250 per meter sock – Gang Meter base charges for both 100 & 200 AMP: 
$50 – Reconnection for delinquent bill
$25 – Service Fee for returned check
$25 – Customer request for meter test
$10 – Collection Fee
$1.50 – Delinquent notice charge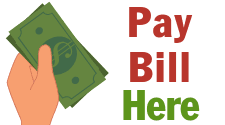 FAQ
Why does TCEMC charge deposits?
TCEMC charges deposits to protect the cooperative's members from having to pay the cost of bills left unpaid by other cooperative members. This is a persistent dilemma for the cooperative, as some members leave the system every month with thousands of dollars of bad debt.
Do I have to pay a deposit?
Whether you have to pay a deposit depends on: 1. your payment record, if you have had service with TCEMC within the last 12 months and did not have a deposit previously; 2. your credit evaluation through ONLINE Utility Exchange, if you have not previously had service with us. Your deposit: • will be required before service is connected; • will be equal to 2 times the highest bill at the location; • may be paid in person at a TCEMC office or over the phone by speaking to one of our customer service representatives; • may be paid with cash, money order, personal check or credit/debit card. (Concerned about your credit rating? Contact ONLINE Utility Exchange directly at 1-800-765-8268.)
Why do I have to pay connection and membership fees?
The $25 meter set fee and a $5 membership fee covers costs for: 1. setting up your account; 2. the trip to your residence to record a beginning reading for billing.
If I move, do I have to pay another deposit?
We will transfer your deposit to your new account if: • you move to another residence we serve, and; • you have no outstanding balance. You will be charged a meter set fee each time you move.
When do I get my deposit back?
Your deposit will be applied to your final bill. If a refund is still due, a check will be mailed to you at your forwarding address.
What if I need to change the name on my account?
No charge if the name on the account must be changed due to the death of a spouse You will be charged a new membership fee and initiation fee if the name change requires opening a new account under a new name and Social Security number. A new deposit may also be required.
When will I receive my bill?
Bills are mailed out monthly in billing cycles. Meter reading route determines the date your bill is mailed and due. As a convenience to our member-owners Tri-County Electric offers "Due Date Selection." Contact your local office for more information.
Does TCEMC offer paperless billing?
Yes. Contact your local office to sign-up.
What can I do if I think my power bill is too high?
Contact your local office to discuss any questions/concerns you have with your bill or service.
What happens if I do not pay my bill?
Your bill will clearly designate your due date and that failure to pay within 5 days from your due date subjects you to possible disconnection of service. If we have your correct phone number, you will receive an automated phone call notifying you of your delinquent bill status and our intent to disconnect your service. If your service is disconnected, you must: request reconnection by calling or coming to an TCEMC office; pay a disconnect fee; pay other fees if they apply, such as a returned check fee and/or a late payment fee; pay all past due amount on your account; make these payments at a TCEMC office between 8 a.m. and 4:30 p.m. Monday-Friday, or by credit card payment over the phone anytime.
How do I read my meter?
Here's a great explanation on what to do to read your own meter.
Click Here
..
Special Note to
               Landlords & Tenants
If you are renting a home or apartment, your Tenant will be required to submit an executed copy of the lease agreement before Tri-County Electric can offer service. Should you, as the landlord, have a period during which you have no tenant, you can call Customer Service to have Tri-County Electric transfer the electric bill temporarily to you while you are getting your property ready for the next renter.